 Howard University Master of Social Work | Online
Designed for aspiring macro or direct practice social workers who need a flexible schedule.
Advanced standing available — We offer an advanced standing track for qualified BSW-holders, and a traditional MSW track for non-BSW-holders.
A vibrant HBCU community — The Howard social work community connects generations of leaders who continually uplift one another.
Two Program Tracks Offered — Students can earn their degree in as few as 24 months for Advanced Standing or 36 months for Traditional.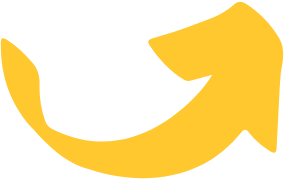 Social Work in Pursuit of Social Justice
The School of Social Work has been strengthening communities in Washington, DC, since its founding in 1935. The Howard online MSW program continues that mission, preparing aspiring social workers for advanced professional practice in direct clinical and macro environments.
We see people, not pathologies. Through research, practice and advocacy, Howard-prepared social workers transform systems of injustice and affirm the strengths of Black people, culturally diverse populations, and others who experience oppression.
Learn from experienced faculty who value your voice.
Partner with a dedicated placement support specialist.
Access coursework on mobile, desktop or tablet devices.
Our online MSW curriculum is grounded in the Black Perspective. We challenge students to examine the ways in which oppression, segregation, self-determination and culture inform our service to individuals and communities.
We offer two concentrations: Direct Practice — which will prepare you to work directly with clients, families and groups — and Community, Administration and Policy Practice — which will prepare you to advocate for communities at the macro level. Complete full time in as few as 20 months available in September 2022.
Become a Howard-Prepared Social Worker
1 Best Schools for Social Work (2022). U.S. News & World Report. Retrieved April 7, 2022.arrow_upwardReturn to footnote reference
2 Historically Black Colleges and Universities (2021). U.S. News & World Report. Retrieved October 6, 2021.arrow_upwardReturn to footnote reference