Online Degrees from Howard University
We know it as the Mecca.
Howard University is the place where knowledge begins, where leaders are made, where rigor isn't a roadblock but an opportunity. With our online programs, our storied legacy as a historically Black university (HBCU) and our mission to challenge and uplift students is now accessible to more aspiring leaders.
Explore Online Degree Offerings
MASTER OF SOCIAL WORK (MSW)
Earn Your MSW in as Few as 36 Months Part Time
Howard MSW Online empowers aspiring social workers to promote and sustain a high quality of life for marginalized individuals and communities. Our approach is grounded in the Black Perspective, a lens that empowers students to develop an inclusive, strengths-based approach to direct and macro practice.
Online Degrees That Are Second to None
Our online degrees are an invitation to access all that the Mecca has to offer from wherever you live. We've adapted our residential MSW program for online learners, bringing the vivifying sense of community that unites generations of Howard students to you.

Your Voice Is Valued
Our faculty honor students' lived experiences with racism, oppression and discrimination. Here, you can be your authentic self.

You'll Discover Your Strengths
Our programs are rigorous. We'll hold you to a high standard and support you in realizing your full potential because we believe you belong here.

You're Never Alone
As a Bison, you will find your place within a fellowship of emerging Black and other social justice leaders who see success as a shared goal, not an individual pursuit.
Since our founding in 1867, we have established ourselves as a leading HBCU and one of the top research universities in the nation. We are determined to eliminate racial, social, economic and political inequities through scholarship and high-quality educational opportunities for all students. Looking forward, our mission remains the same: to produce leaders who are uniquely positioned to excel in their industries and uplift their communities.
Our legacy shapes our present — and inspires excellence in truth and service.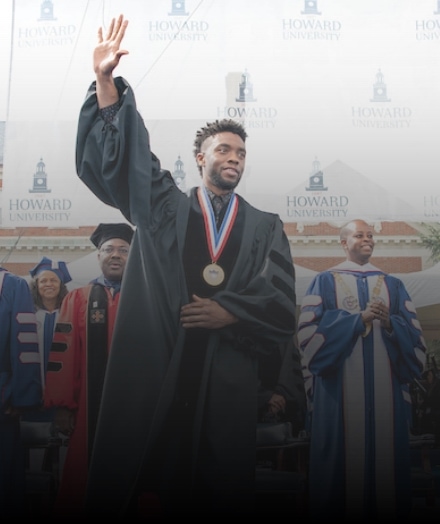 ICONIC ALUMNI
Like Chadwick Boseman, Elijah Cummings, Kamala Harris and Zora Neale Hurston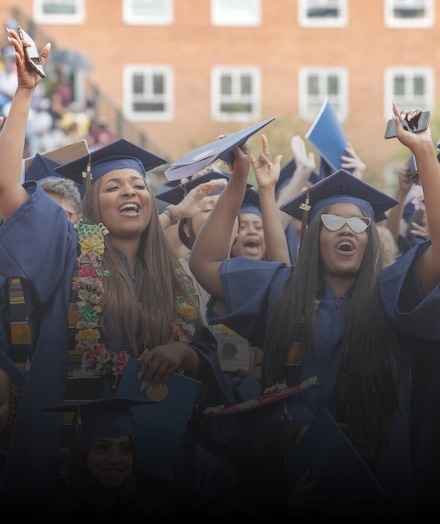 SCHOLARLY LEADERS
Including 3 Marshall Scholars, 4 Rhodes Scholars, 165 Fulbright recipients

Find Your Path Forward as a Howard-Prepared Leader