Online Experience
Our students say coming to Howard is like coming home. Howard MSW Online brings the heart of the HBCU experience — where Black voices and culturally diverse perspectives are celebrated — to aspiring social workers across the country.
A Community, Not Just a Classroom
Any Bison will tell you: Howard is more than a place. Whether you're joining us on campus or online, you can expect a community that helps you achieve your full potential as a practitioner while prioritizing your health and well-being as an individual.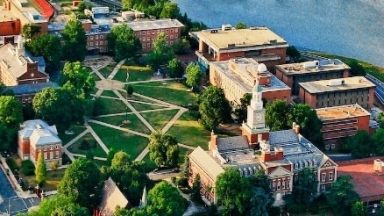 Learn from faculty who seek to know you personally and who affirm your experiences with racism and other forms of oppression.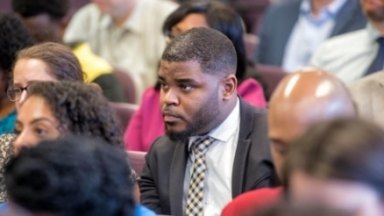 Join a fellowship of emerging leaders who share your commitment to social justice and to liberating system reforms.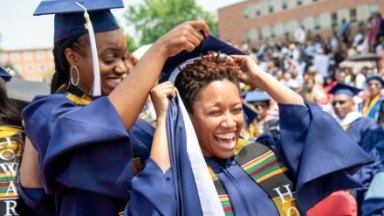 Graduate into a network of Bison that connects diverse communities, bridges generations, and spans borders.

"At Howard, you're taught to look to the left and look to the right and make sure that person is there with you. Everybody here wants each other to succeed."
Mildred Joyner
John E. & Barbara S. Jacob Distinguished Endowed Professor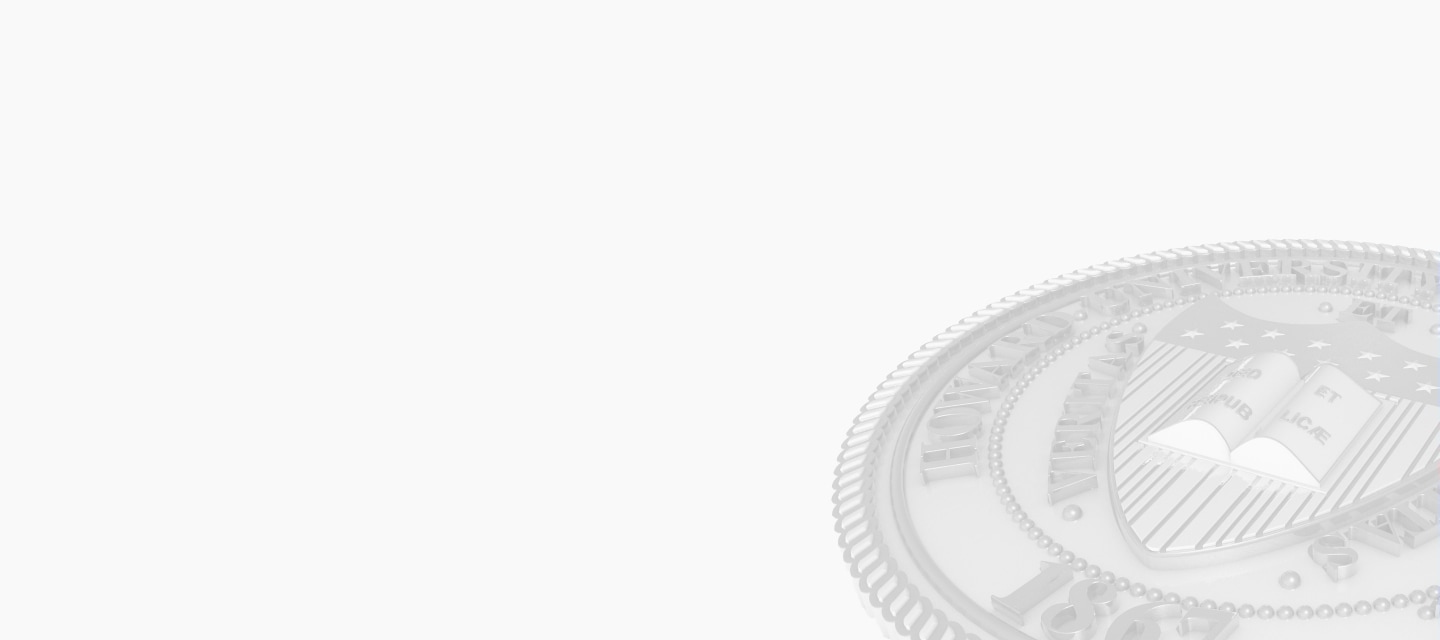 Our door is always open to you. We work with you from the moment you request information so you can stay focused on cultivating your relationships, skills and career path.

Admissions
While you're applying, you'll work with a dedicated admissions counselor who will provide personalized guidance, program information and feedback.

Academic
During the program, you'll work with a student success advisor, who will help you track your progress, plan your courses and manage your schedule.

Placement
When you plan your agency-based education, you'll work with a placement specialist to find conveniently located opportunities that align with your interests.
Like Howard itself, our research-backed online learning experience is second-to-none. We've worked with experts in social work, higher education and technology to create an environment that is both intuitive and accessible.
Live Classes
Get to know your instructors and collaborate with your classmates during face-to-face, weekly synchronous sessions. During class, you'll participate in discussions that reinforce your understanding of key social work concepts.
Centralized Dashboard
Your student dashboard is available on mobile, tablet and desktop devices. That means you'll have access to your assignments, grades and course materials wherever you have an internet connection.
Tailored Coursework
Learn on your terms with asynchronous lectures and interactive content, as well as built-in study tools like captioning preferences, focus and dark mode options, and searchable course transcripts.