Curriculum
Our curriculum reflects and advances our institutional vision, which aims to enhance human well-being and transform conditions that particularly impact African Americans and other vulnerable and marginalized communities.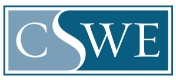 Accredited by the Council for Social Work Education (CSWE)

An Integrated Approach
Develop specialized skills and a generalist perspective simultaneously so you can practice at multiple levels.

Research-Driven Knowledge
Use research to inform practice and vice versa, and develop the analytical skills to evaluate research literature and data.

The Black Perspective
Practice with empathy, develop greater sensitivity to inequities, and affirm the strengths of all populations.

CSWE-Aligned Competencies
Master the competencies that will prepare you to seek professional licensure and to practice in the real world.
Howard MSW Online vs. Traditional MSW Programs
What We Have in Common
Generalist first-year curriculum
Focus on CSWE competencies
Professional licensure preparation
Differentiating field experiences
Standard social work methods
Howard MSW Online Program Requirements

Traditional MSW
Consider this track if you hold any bachelor's degree from a regionally accredited college or university. You can complete this track part time in as few as 36 months. Our full-time track — available in September 2022 — can be completed in as few as 16 months.
60 credits total
7 foundation courses (21 credits)
3 concentration courses (9 credits)
2 field of practice specialization courses (6 credits)
4 agency-based education courses (12 credits)
1,000 field education hours
Advanced Standing MSW
Consider this track if you hold a Bachelor of Social Work from a CSWE-accredited institution. Complete this track part time in as few as 24 months. Our full-time track — available in September 2022 — can be completed in as few as 12 months.
45 credits total
4 foundation courses (12credits)
3 concentration courses (9 credits)
2 field of specialization courses (6 credits)
3 field education courses (9 credits)
777 field education hours
We take an integrated approach to social work education, which means you will take generalist and specialized courses during the program.
Generalist Courses
expand_more
Explore the fundamental concepts of social work practice. Your generalist courses will help you build your professional foundation, by addressing concepts like social work and the Black Perspective, research methods and data analysis, and advocacy for marginalized communities.
Concentration Courses
expand_more
Hone your understanding of your chosen method of practice by choosing one of two concentrations. Each concentration comprises required and elective courses.
Direct Practice
Prepare to work directly with individuals, families and small groups. With courses on topics like psychopathy and intervention planning and strategies, you will learn to:
Plan ethical, strategic, culturally competent, evidence-based interventions
Critically assess and apply intervention theories, models and modalities
Understand the interdependence of relevant social systems and stakeholders
Community, Administration and Policy
Prepare to work at the macro level with communities and organizations. With courses on topics like community organizing and social policy analysis, you'll learn how to:
Empower groups and organizations to promote social and economic justice
Recognize and understand your leadership style and potential
Use a variety of analysis tools, methods and models to critique social policy
Field Education Courses
expand_more
Field of Practice Courses
In addition to a concentration, you'll choose a specialized field of practice — Child and Family Welfare or Mental Health — to develop your expertise in a specific area of social work. Your electives will address topics like substance use; human sexuality; and race, class and gender.
Agency-Based Education
Your courses are designed to complement and support your agency-based education placements. As you master new techniques, competencies and concepts in the classroom, you'll also be able to apply them directly to your work with clients.
What Is the Black Perspective?
The Black Perspective guides our approach to social work education and reflects the core values of our institution. It compromises six key principles:
Affirmation
The Black Perspective is an affirming and profoundly liberating stance at both the individual and collective levels. It celebrates the richness, productivity and vigor of the lives of African Americans and Blacks in the U.S. and in other parts of the world.
Strengths
Precisely because the Black Perspective is first of all an affirmation of strength, it insists on delineating ways in which that strength can be used to respond to the continuing oppression of Black people.
Diversity
The Black Perspective is distinctive but not monolithic. Simplistic, global characterizations of Black individuals, families, groups and communities are intolerable. It is equally unacceptable to overlook the genuine cultural, economic, political and social bonds of distinctiveness that do exist.
Internationalization
An international dimension with a special emphasis on Africa and the Caribbean area is intrinsic to the School's Black Perspective. The School of Social Work has a mission to educate international students for positions of direct social work practice and leadership roles in social welfare administration and policy in their home countries.
Vivification
The Black Perspective is a positive and vivifying stance, not a negative or exclusionary one. This means that the School of Social Work has a special mission to educate Black social work practitioners, researchers and educators while at the same time providing quality professional education to all students regardless of race, creed, sex or national origin.
Social Justice
The Black Perspective means a special sensitivity to the experiences of all oppressed and underserved groups in American society. There is no contradiction between giving primacy to the Black experience and being responsive to the perspectives and experiences of other groups who have been subjected to oppressive forces.

The Student Journey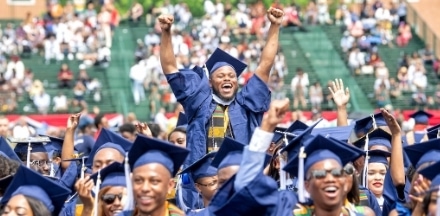 Become a critical thinker with the ability to make informed decisions.

Reshape your perspectives about your community and yourself.

Apply the Black Perspective to all areas of social work practice.
Advocate for communities and critically evaluate the status quo.

Create liberating structures that strengthen diverse communities.
Build empathy and cultivate the sensitivity to work with marginalized people.

Become a social justice advocate who empowers those around you.
Inside the Howard Hallway
Our online classrooms are extensions of our community, where the marginalized are the majority. We welcome and humanize all students, which means you'll never have to justify your interpretations of the world, hesitate to share your experiences with oppression or racism, or worry about being perceived as a threat.


Move Social Work Forward at Howard
Ready to become a Howard-prepared social worker? Your personal admissions counselor is ready to connect.